Why we have the NHS Knowledge and Library Hub
In October 2021, HEE launched a new national discovery service, called the NHS Knowledge and Library Hub.
On these pages you will find information about:
the packages included in the NHS Knowledge and Library Hub
links to FAQs, guidance and resources
Access the NHS Knowledge and Library Hub.
Find guidance and promotional resources, or download an editable slide deck for use in local presentations.
See related blog posts about the NHS Knowledge and Library Hub, frequently asked questions or the solutions on the HEE Service Desk.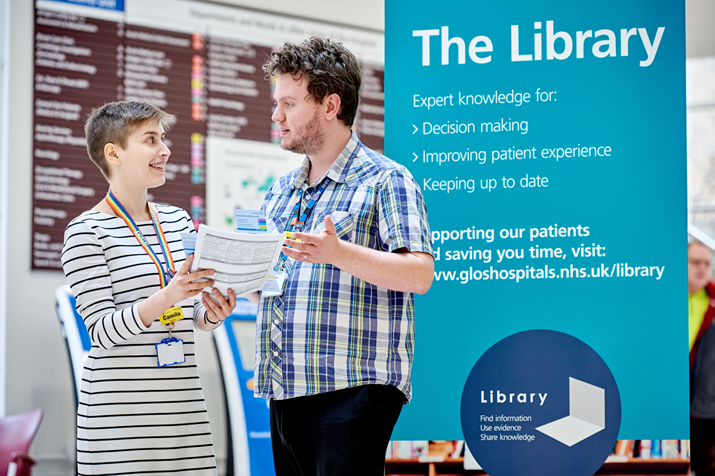 Why do we need a new national discovery service?
The existing national resource discovery architecture only surfaces journal content.
User discovery research tells us that healthcare staff want to be able to search in one place for all types of high quality, trusted knowledge resources.
An increasing number of NHS-funded library services have been responding to this need by implementing local discovery systems.
Increasing amounts of money and time are spent configuring and maintaining local systems.
Large sections of the healthcare workforce, including those working outside Trusts, do not have access to a discovery system.
Contact the Knowledge for Healthcare team on [email protected] for the research report in an accessible format.
What are the benefits of the new service?
A single national gateway for all staff and learners in the NHS in England.
A consistent experience for staff, trainees and students moving between placements and posts.
A platform to search for and access all high quality, trusted knowledge resources including national and local e-resources.
Following library management system integration, a platform that will also surface print collections.
An interface that connects users to services and support from libraries.
An intuitive search experience that meets the needs of novice and more advanced searchers and includes semantic searching and a range of options for limiting results.
How will the NHS Knowledge and Library Hub improve the user experience?
user research showed that many users are confused and frustrated by the number of information tools currently in use, and having to learn new ones when they move jobs

the NHS Knowledge and Library Hub offers a consistent experience for all NHS staff and learners
How was the specification drawn up?
The specification for the National Discovery Service was informed by two years of research and engagement with library staff and end-users. This included:
structured pre-procurement discussions with a range of suppliers in the discovery eco-system to test out some of our ideas and assumptions about discovery platforms and how they interact with other systems

learning from the research and engagement iterative process;, including our knowledge of the most valued features of HDAS

Ken Chad, a consultant with a vast experience of library management systems and discovery procurement, produced the core specification
Is the new NHS Knowledge and Library Hub an exercise in cost-saving?
No. The NHS Knowledge and Library Hub is a significant investment by HEE on behalf of the NHS in England.
The primary drivers are:
improving the quality and consistency of end-user discovery

increaseing the  use of NHS-funded and curated knowledge resources and library services
The new service should deliver system-wide cost savings on the purchase of local discovery systems,  and free up funding for investment in other library resources.
Do library staff need to worry about their jobs?
No, the National Discovery Service has nothing to do with cutting jobs.
In fact, library services which have implemented discovery systems report:
an increase in the use of library services
more requests for resources which are discovered but not immediately accessible
Where staff time is released by the National Discovery Service, this will allow more customer facing work to extend the reach of knowledge and library services across the whole of the NHS.
What happens if the NHS Knowledge and Library Hub is not compatible with local IT systems?
The majority of the new NHS Knowledge and Library Hub infrastructure is compatible with existing NHS IT systems and requires no support from local IT teams. However, there are three enhancements which enable NHS staff, learners and library teams to benefit fully from quick and easy access to published knowledge and evidence resources for clinical and management decision making, education and research. Information about these enhancements can be on the HEE Service Desk.
Page last reviewed: 25 October 2021