Why we have the NHS Knowledge and Library Hub
In October 2021, HEE launched a new national discovery service, called the NHS Knowledge and Library Hub.
On these pages you will find information about:
the packages included in the NHS Knowledge and Library Hub
links to FAQs, guidance and resources
Access the NHS Knowledge and Library Hub.
Find guidance and promotional resources, or download an editable slide deck for use in local presentations.
See related blog posts about the NHS Knowledge and Library Hub, frequently asked questions or the solutions on the HEE Service Desk.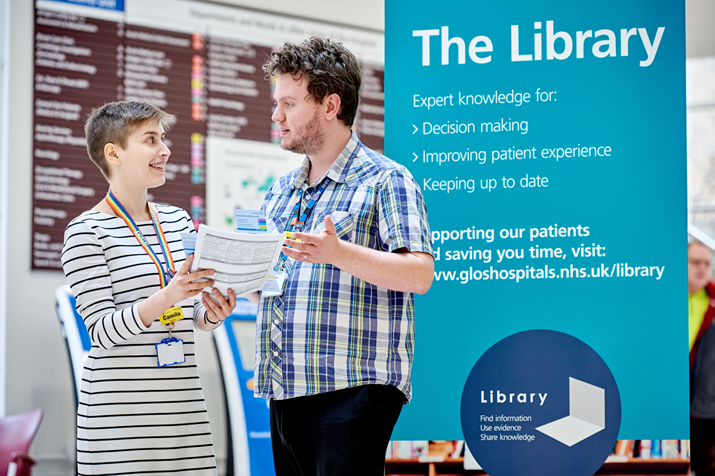 Why a national discovery service?
User discovery research tells us that healthcare staff want to be able to search in one place for all types of high quality, trusted knowledge resources.
An increasing number of NHS-funded library services had been responding to this need by implementing local discovery systems.
Increasing amounts of money and time were spent configuring and maintaining local systems.
Large sections of the healthcare workforce, including those working outside Trusts, had no access to a discovery tool.
Contact the Knowledge for Healthcare team on [email protected] for the research report in an accessible format.
What are the benefits of the new NHS Knowledge and Library Hub?
A single national gateway for all staff and learners in the NHS in England.
A consistent experience for staff, trainees and students moving between placements and posts.
A platform to search for and access all high quality, trusted knowledge resources including national and local e-resources.
Following library management system integration, a platform that will also surface print collections.
An interface that connects users to services and support from libraries.
An intuitive search experience that meets the needs of novice and more advanced searchers and includes semantic searching and a range of options for limiting results.
Investment to develop an interface that better meets thr needs of NHS users.
What does the NHS Knowledge and Library Hub mean for library staff?
The Hub is designed to fit into the portfolio of services offered by Knowledge and Library Service teams. Services which have implemented discovery systems report:
an increase in the use of library services
more requests for resources which are discovered but not immediately accessible
Experience is that users benefit greatly from being introduced to the main features of the Hub by their library team.
The hub is one tool amongst many with expertise required to guide users through and ensure they work effectively or are moved on to a more indepth resource where appropriate.
Library staff will need to maintain details of their collections within the Hub to ensure their users see all the content available to them.
Page last reviewed: 19 July 2023