The Inter-Network Collaboration (INC) scheme is a reciprocal inter-library loan and document supply scheme for NHS libraries in England.
Overview
There is a rota to determine the order in which to approach networks to satisy ILDS requests. This is to ensure a fair distribution of requests between regions.
Network
Alternatively the the INC rota is available as a chart.
If you cannot source the article you are seeking within any of the networks, and your user is likely to need to share the copy with others, consider obtaining a Copyright Fee Paid (CFP) copy.
See copyright for more information.
Important information about using the scheme:
Use the good practice guidelines, and any regional or local protocols for supplementary information. See the summary/training aid.
State your network and network code clearly when requesting from another network.
Check whether a potential supplying library has last resort status and apply elsewhere if possible.
Treat LENDS and MIDS as separate networks. Other networks should ignore the 'Request publication' option on the Lawmunion catalogue.
In your library record on HLISD please do not list the other networks in the INC scheme – please only list the collaborative networks of which you are a member.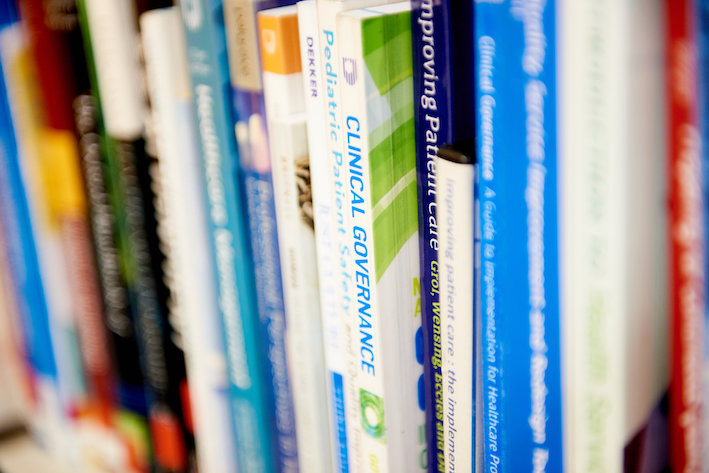 Other sources
These are sources for which you need to pay to obtain articles, books or chapters:
Strategic Inter-Network Collaboration Group (SINC)
SINC manages the reciprocal inter-library loan and document supply scheme (INC) for NHS libraries in England.
National e-journal document sourcing tool: INCDocs
HEE is implementing a tool to aid the sourcing of e-journal articles from other NHS libraries. It is called INCDocs (INC scheme Document supply tool). The tool uses LibKey technology and is being created for us by Third Iron. It is planned to go live in April 2023.
It is a single database of e-journal holdings held in all NHS libraries in England. Library staff can search by DOI or PMID for e-journal articles. The tool will display a link to the item if the library subscribes, whether locally or nationally, or if it's open access. If not, it displays a potential supplying library which can be anywhere in the country.
It will generate a request email to the potential supplying library including any local reference number you select. The supplying library receive a link to click to either download the article from within the tool or decline within the tool where required. Analytics will be available to see what is being requested by whom and supplied by whom.
The database is based on the e-journal data in the NHS Knowledge and Library Hub.
FAQs
How can I prepare for INCDocs?
Ensure your journal holdings are up-to-date in the EBSCO Holdings and Link Manager (HLM).
Make sure the INCDocs system email address [email protected] isn't blocked in your trust.
Let the Hub Service Desk know if your library service's ILL email address changes.
When will INCDocs go live and how will I know how to use it?
Go-live is currently planned for some time in April 2023. It is very intuitive to use, but in advance of go-live we will provide training and more FAQs.
Once you have seen how it works, you will be able to understand how best to integrate it into your local ILL workflow.
What is included in INCDocs?
It includes e-journals: all locally and nationally subscribed, and open access.
It doesn't include:

print journal holdings
the holdings of libraries which do not have an instance of the NHS Knowledge Hub
books, e-books or e-book chapters
Will I continue to request from my own region first, and then others, according to the INC scheme rota?
No. INCDocs will display a link to the item if it is available to you immediately because it's a local or national subscription, or open access. After that it will seek a potential supplying library anywhere in the country. This could be outside of your own region, even if another library in your own region could supply it.
Can my library opt out of INCDocs?
All NHS libraries currently participating in the INC Scheme will be opted in by default. A small number of national and higher education library services will not be participating in INCDocs.
Any library will be able to opt out of supplying for a temporary period whilst closed or on 'last resort' status.
What will happen to the INC scheme regional catalogues/systems (EDEN, KSS catalogue, LAWMUNION, PANDDA, SWIMS)?
These will be maintained after go-live for the foreseeable future until the impact of INCDocs has been reviewed. We are considering options longer term for how to continue to resource sharing with libraries in our regional collaborative schemes but outside the NHS.
What will happen to other resource sharing schemes such as NULJ and PLCS?
The managers of these schemes will be reviewing the impact of INCDocs on their schemes and will make decisions in due course.
What is not currently available with INCDocs but might be in future?
There is no staff admin interface to review the history of request and supply, but this is being considered for the future.
It does not yet integrate with library management systems and request management systems, but this is this is being considered for the future.
Inclusion of e-books.
The resource sharing environment
In 2020, HEE commissioned Ken Chad Consulting for a market review and options appraisal for KLS resource sharing in the NHS in England.
See Ken's final report: NHS library resource sharing: market review and options appraisal. It was published in June 2021.
Page last reviewed: 3 January 2023