An authentication system which ensures that users have access to the content they are entitled to use.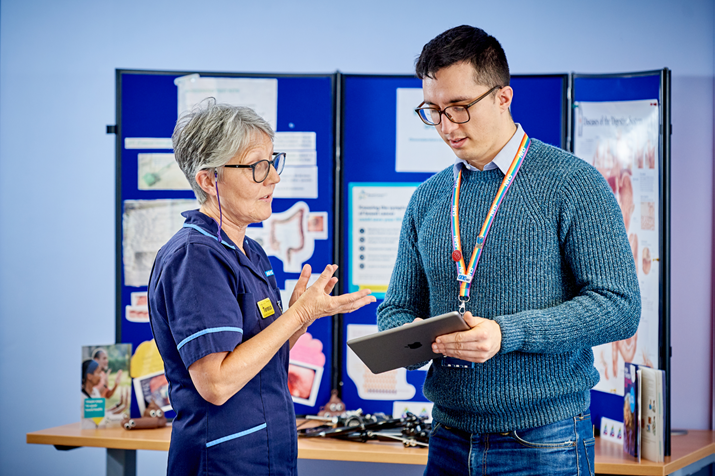 Jump to section
OpenAthens administrators
There are local, regional, and national administrators. The regional and national administrators are:
London, Kent, Surrey and Sussex
Sabelo Mapasure and team at East Sussex Healthcare NHS Trust.
Midlands
Emma Young and team at Nottinghamshire Healthcare NHS Foudation Trust.
North
Michelle Dutton and team at Manchester University NHS Foundation Trust.
South West, Thames Valley and Wessex
Catherine Micklethwaite and team at Torbay and South Devon NHS Foundation Trust.
National Administrator
The OpenAthens team at NICE Information Services.
All queries, for any regional team or the national team should be sent to the Service Desk.
Alternatively, email [email protected].
Please make sure you include details of your organisation, so that your query can be directed to the right team.
Local administrators with OpenAthens problems should report them to their regional OpenAthens administrator, via the Service desk.
OpenAthens support
The following solutions are available ion the HEE Service Desk:
OpenAthens regional statistics
Select your region: LKSS | Midlands and East | North | South.
Reports comprise:
account totals for each OpenAthens organisation
account totals for each OpenAthens organisation as a % of organisational headcount*
unique successful account authentications for each OpenAthens organisation
% of accounts being used (unique successful logins / total number of accounts x 100)
*Note that trust headcounts are taken from NHS Digital workforce data for January each year. They will not include students on placement within trusts and may not account for changes or mergers that may have taken place during the year.
You may need to click 'Enable Editing' in order to view the charts in full.
To compare your organisation with others:
Go to the organisational pivot tables tab.
Pick the chart of interest.
Click on the grey 'organisation' tab.
Deselect all organisations and select the ones you are interested in.
Note that you will need to 'Unprotect' the spreadsheet/allow editing to do this.
OpenAthens resource transfer data is not a reliable indicator and you should use supplier statistics instead.
NALROM
NALROM manages OpenAthens authentication and the national link resolver for NHS libraries in England.
Page last reviewed: 26 April 2022