Expert search and support
This covers searching and support for the Ovid, EBSCO and ProQuest bibliographic databases using the provider interfaces, as well as for Trip Pro and the Cochrane Library.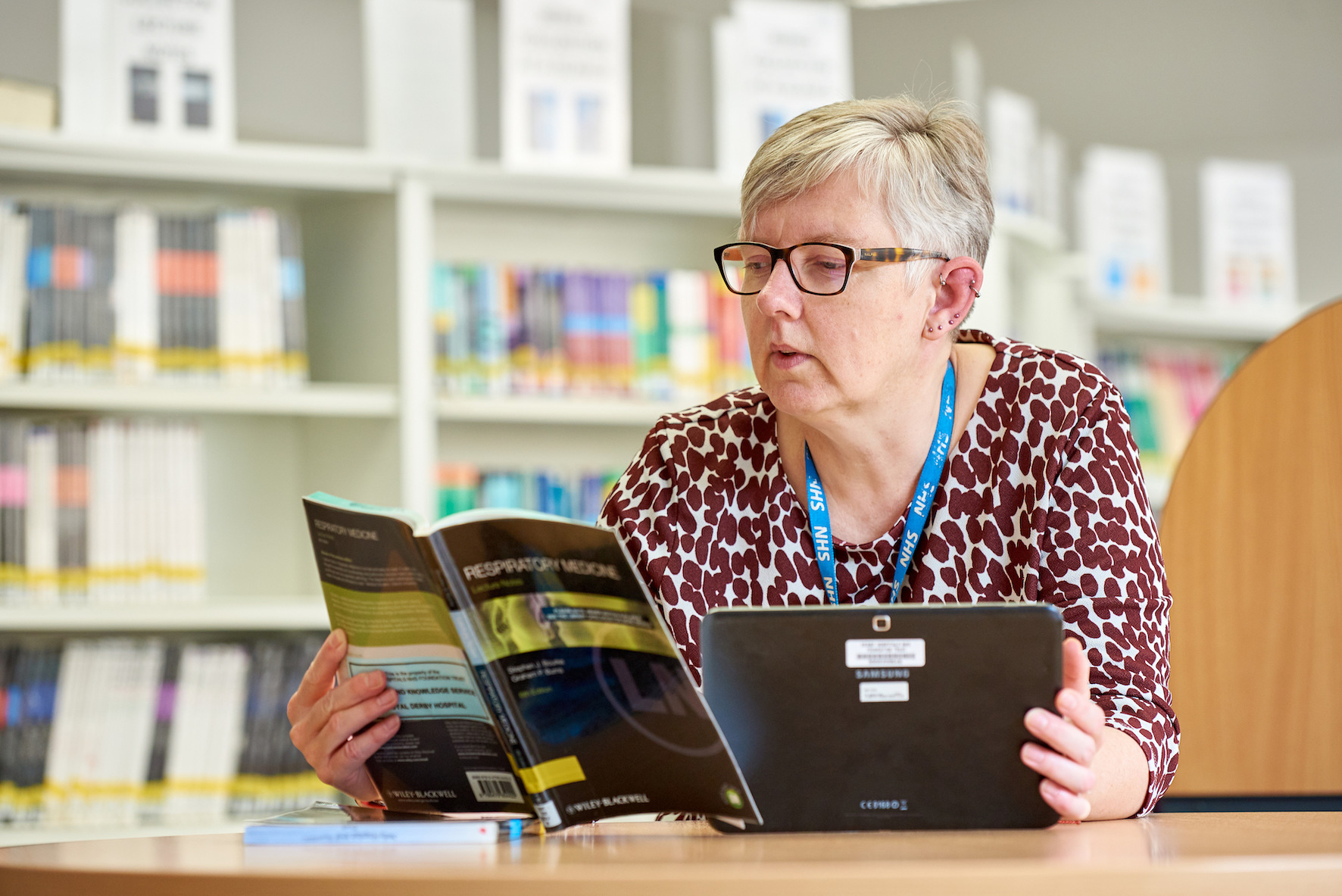 Expert search training for NHS knowledge and library service staff
These sessions are 90 minutes long and are delivered by trainers who regularly use provider interfaces to carry out evidence searches.
They use real-life complex search examples, follow a search process from start to finish, provide examples of best practice as well as hints, tips and shortcuts.
These sessions are aimed at KLS staff who regularly carry out literature searches. They were trialled during the early adopter pilot and were very well received by participants.
The April, May and June sessions of this training are now available. Find out dates and book a place on this expert search training.
STEP elearning modules
If you're a member of KLS staff who is new to searching as well as new to provider interfaces, then we recommend that you have a look at the training resources below.
A suite of seven bite-sized e-learning modules on 'how to search the literature effectively'.
Select a module, click 'play' and then 'continue'.
HEE has funded their development.
Library Knowledge Services (North)
LIHNN's Literature Searching Modules.
Tools for advanced searchers
These are freely available tools that searchers may find useful.
SR-Accelerator is a suite of tools from Bond University to help speed up the systematic review process.
It includes Polyglot, which translates search strings across databases.
Peer support
There are a variety of activities available to enable KLS staff to support each other as they become familiar with a new way of evidence searching.
These will be regularly updated, and the current opportunities will be listed.
STEP elearning modules
STEP modules can also help library services:
extend training to more staff
save time spent on developing e-learning and delivering face-to-face training
Links to the modules, or the animations within them, may be placed on library websites.
Modules are ideal for including in local blended learning.
Help sheet: How to search the literature effectively: a step by step guide to success (STEP e-learning modules).
Template slide deck
A group of KLS staff have created a template slide deck which you can tailor for use in local training sessions. The resource includes:
general principles​

pointers to resources for different searchers and search types​

key functionality for all three platforms​

information about managing references and search results
If you have any comments or suggestions about improving the slides, or new tools for advanced searchers or peer support activities, email the Knowledge for Healthcare team on [email protected].
Page last reviewed: 15 March 2022