Online and in person training to improve KLS resource availability
A practical guide for searching the NHS website
Developed by the Knowledge for Healthcare Patient and Public Information Group, it guides users through the resources and services available through the NHS website and how to access them.
It may be particularly useful in sessions with healthcare staff providing health information to patients, or during training sessions with public library staff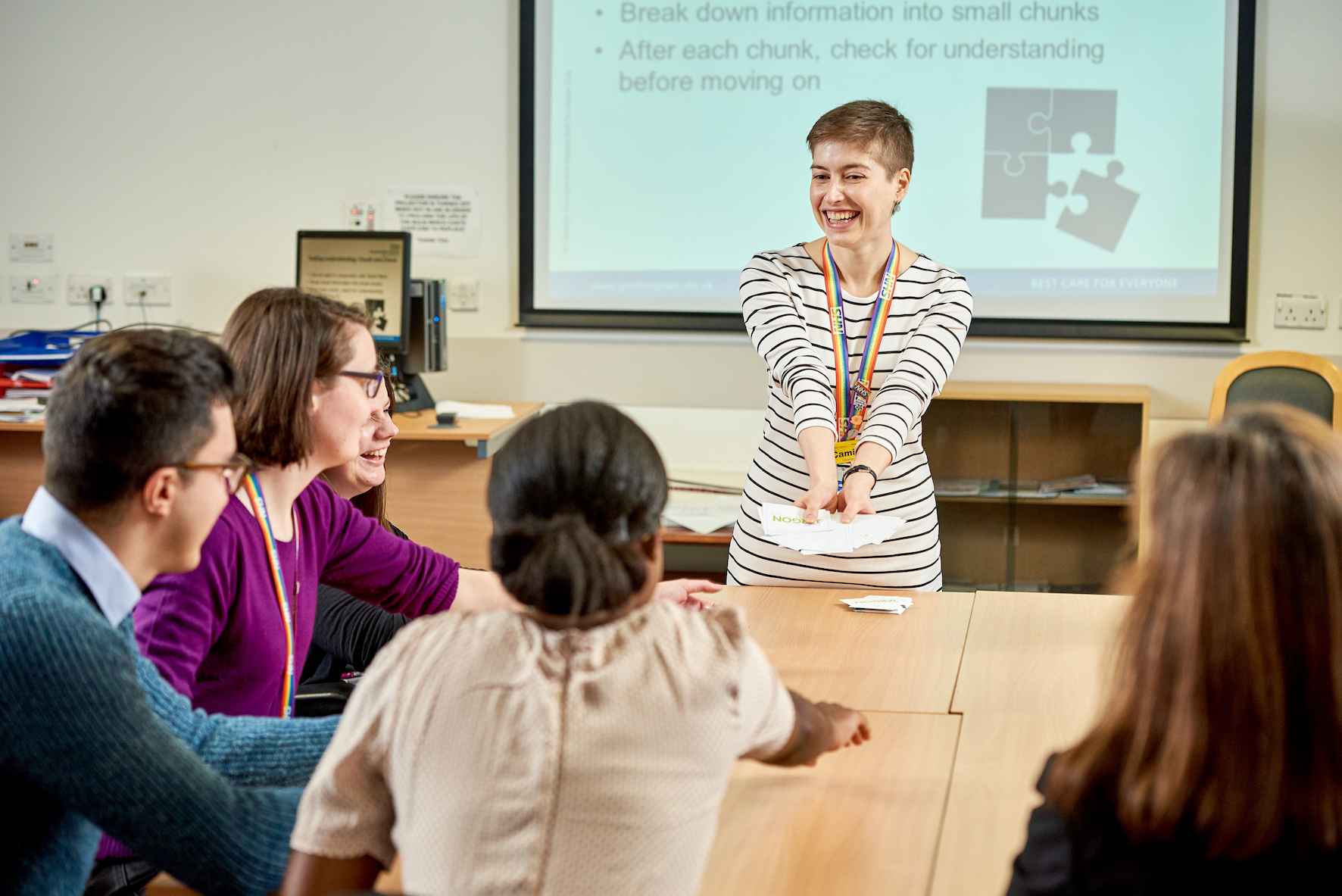 Going beyond Dr Google
Going beyond Dr Google is a hands-on training session aimed at anyone who would like to be able to give good information to patients, clients, or service users.
Tasks and Course notes and Presentation slides. Developed by Aubrey Keep Library, North East London NHS Foundation Trust.
Improving your health online
Learn My Way, developed by the Good Things Foundation (formerly Tinder Foundation), is a website of free online courses for beginners, helping to develop digital skills to make the most of the online world.
Understanding health research
It is designed to help people understand and review published health research to decide how dependable and relevant a piece of research is.
It guides users through a series of questions to ask about specific types of health research, and helps users to understand what the answers to those questions say about the quality of the research they are reading.
Health information workbook
This workbook was initially designed to support a library staff training session on finding patient information.
It introduces a number of high quality websites, highlighting key features and concludes with a selection of "questions to explore" – worked examples of typical patient information enquiries.
It continues to be used as a resource by public library staff to assist them with enquiries from the public. Please feel free to adapt with acknowledgements.
Finding good quality health information on the Internet
This guide gives patients a simple guide to appraising health information on the net, either by looking for quality standards or using the mnemonics W W W (who, what, where).
MECC (Making Every Contact Count) training
KLS staff delivering health information training may find it useful to undertake the relevant MECC e-learning. In some Trusts this is being made essential.
Health information online – who can you trust?
This is a guide to finding trustworthy health information online. It covers using established sites, checking web addresses and other relevant criteria.
Accessible Information Standard training resources
List of useful training resources, videos, presentations and webinars to help staff understand the need for accessible information and how to address users' needs.
Contact [email protected] for any of these documents in an accessible format.
Page last reviewed: 15 June 2021