Slides and script from the priorities exercise in the third workshop pack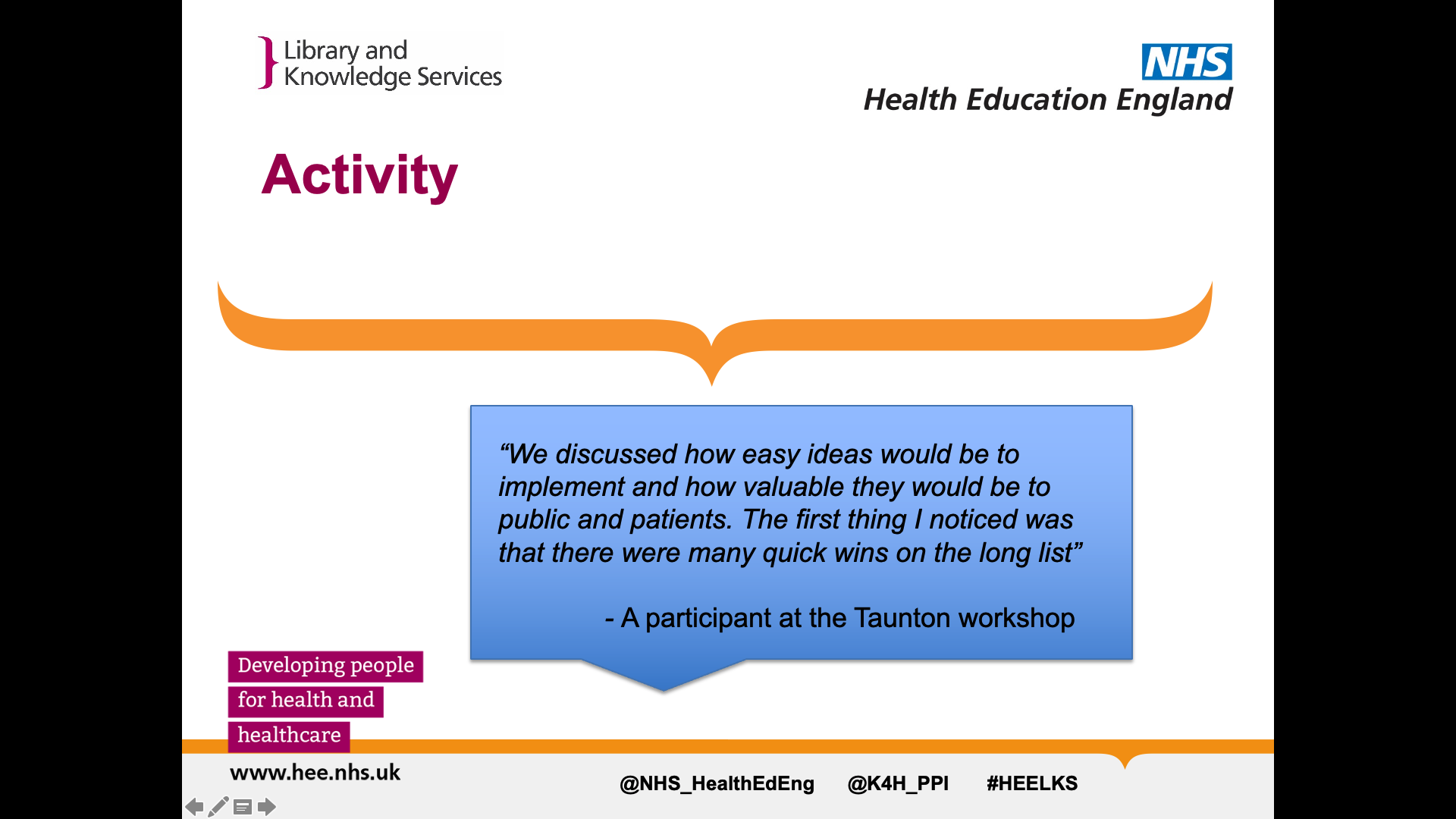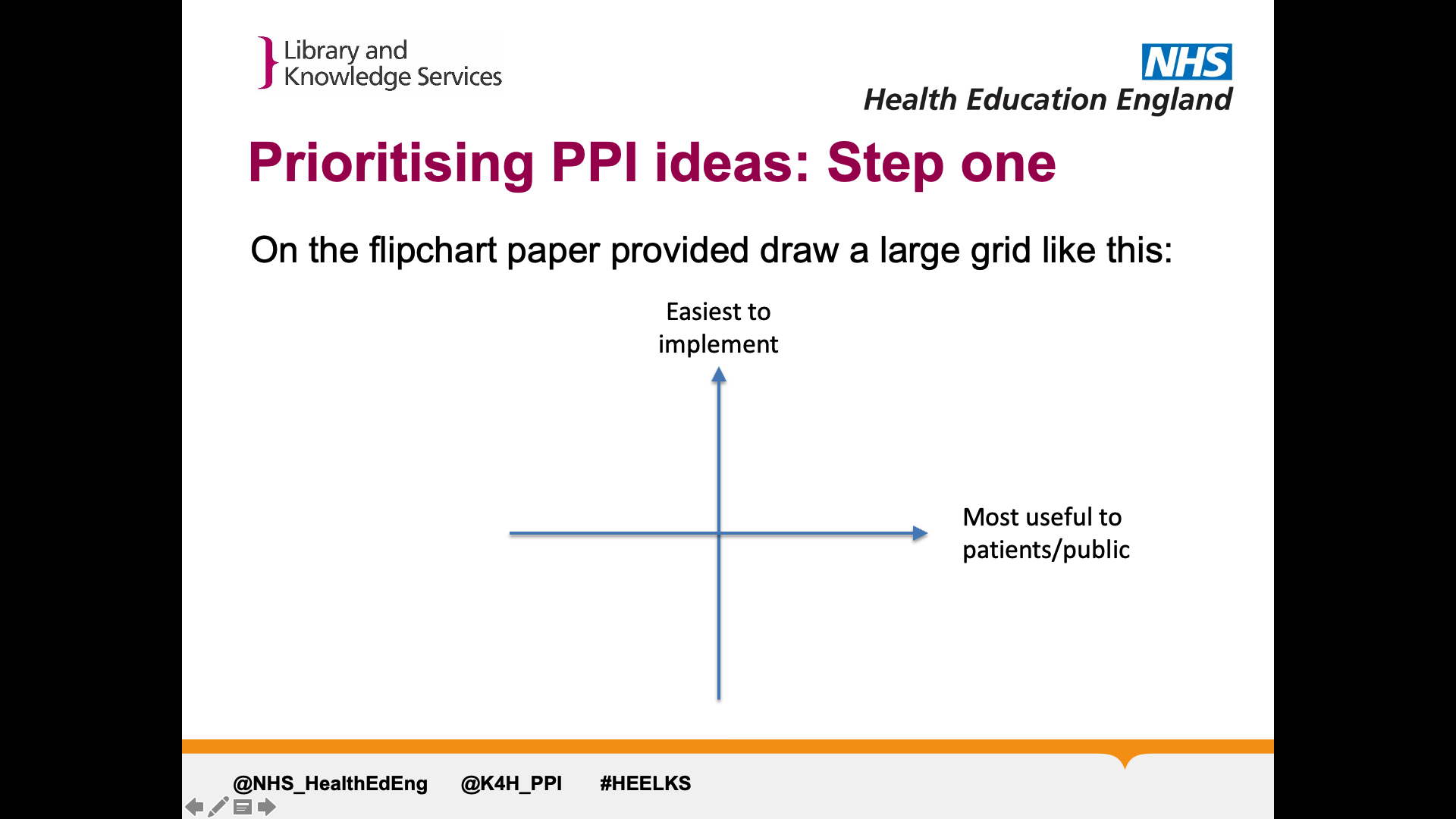 This activity can take approx. 45 minutes and if done in the morning, the results can be used later in the day to demonstrate what the audience have picked out as most useful/easiest to achieve ie: top-right quadrant are the quick wins for recommended actions to take away with them. Each table should have a sheet of flipchart paper, pen, post-it notes and the pre-printed stickers.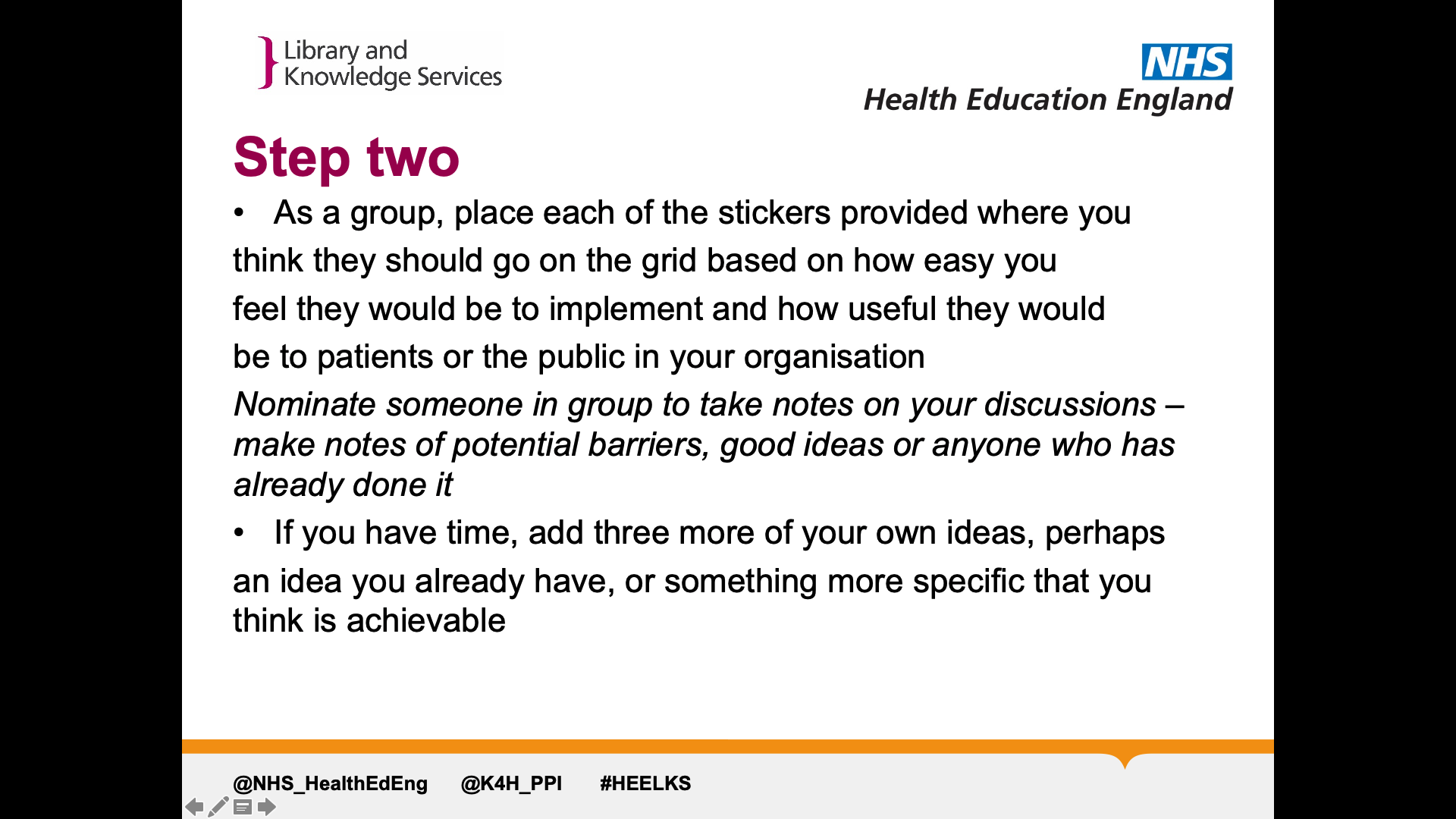 See the Prioritisation matrix worksheet for the labels sheets or make your own with post-it notes or paper and blue-tack (easier to move).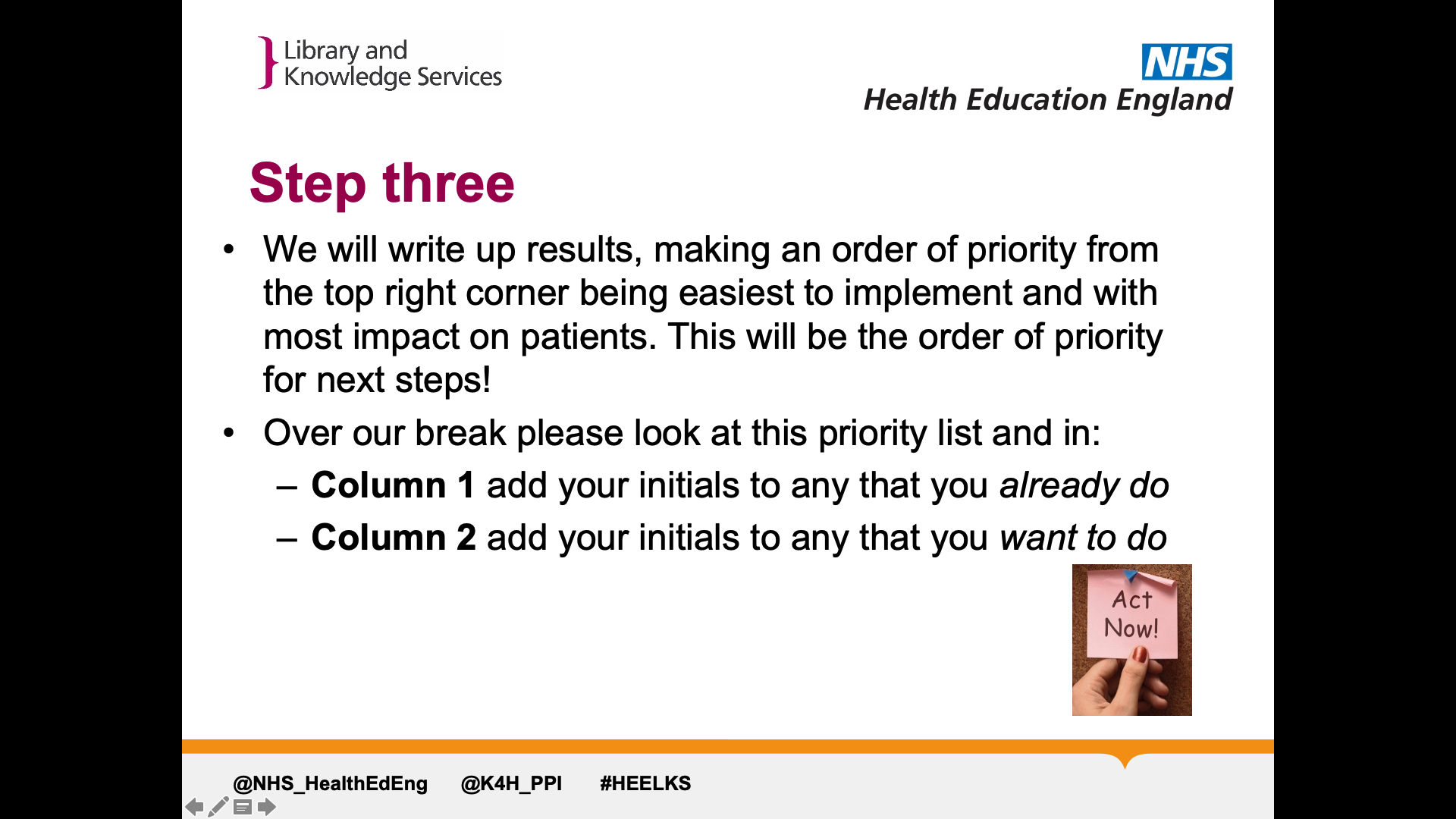 Presenter needs to write up a new flip chart sheet with the top 10 from the group work and ask participants to add their Trust initials. Presenters can then use these after the meeting to gather sub-groups to help each other work on an idea and then feed back at the next meeting.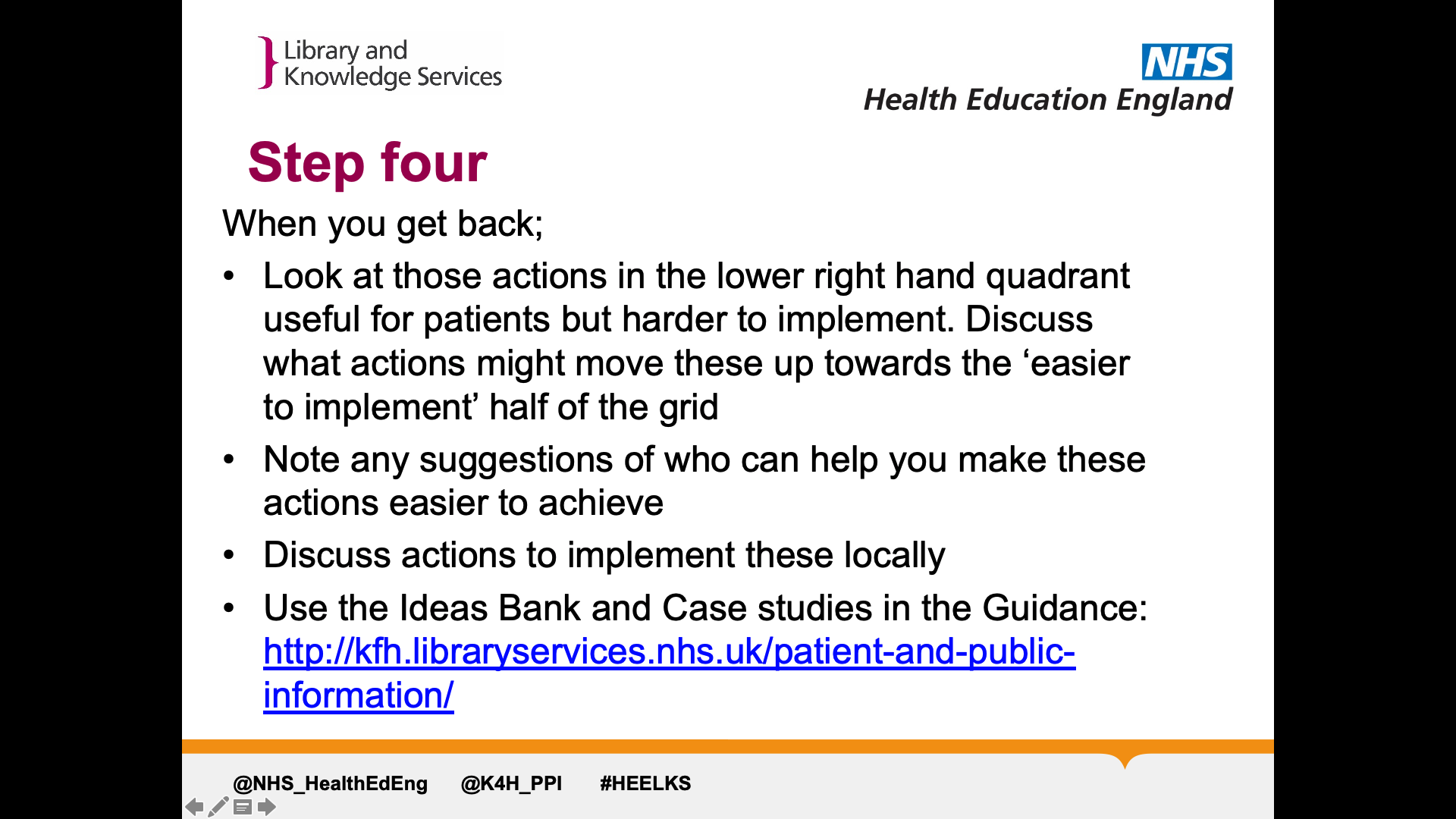 This slide can be used for a future session or as ideas for local teams to work on after the workshop - not necessarily to be covered at the same workshop.