Trusted sources of evidence from the UK and abroad.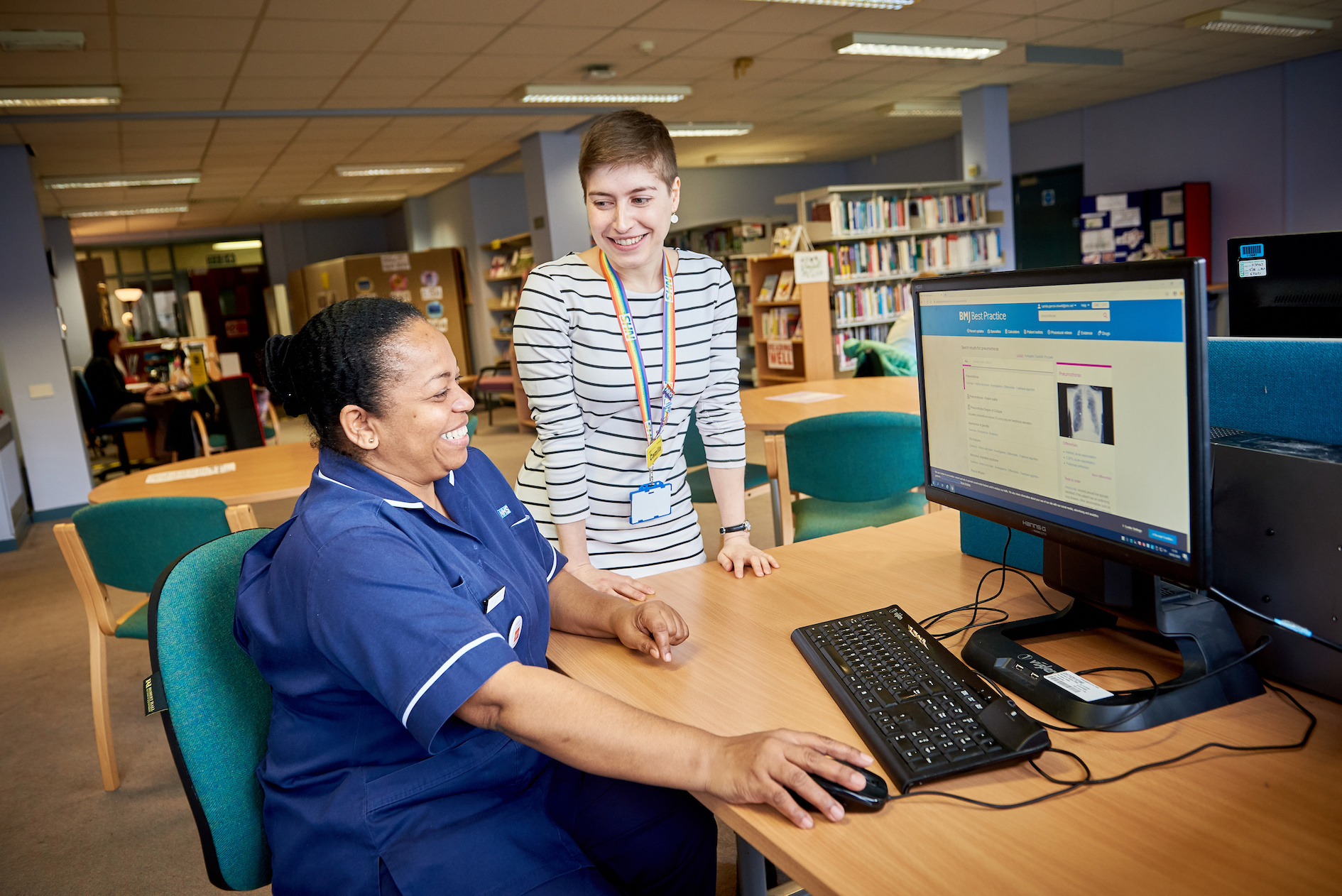 Non-urgent advice:

NHS and NICE resources
UK Evidence sources
Cochrane Covid-19 Study Register
For front-line health professionals, public health policymakers, and research teams developing new therapeutic, diagnostic, and preventive interventions for Covid-19.
The register helps systematic reviewers prioritize topics, identify available evidence, and produce urgently needed reviews.
EPPI Centre – Covid-19: a living systematic map of the evidence
An up-to-date map of the current evidence partitioned into broad domains.
Finding the evidence: Coronavirus
From the UK Health Security Agency's Knowledge and Library Services Team to help those working on the current coronavirus outbreak identify and access emerging evidence as it is published.
See also UKHSA COVID-19 Rapid Reviews.
Queen's Nursing Institute Coronavirus Information Centre
A collection of resources and links on coronavirus for community nurses and allied health professionals.
Resources from Royal Colleges and other professional bodies on Covid-19
Produced by the HEE Knowledge Management Team.
Richard Lehman's Covid-19 reviews
A weekly round-up of Richard Lehman personal selection of articles of relevance to clinicians dealing with Covid-19.
He is professor of the Shared Understanding of Medicine at the University of Birmingham.
Collection of relevant articles on Covid-19.
The advanced 'Pro' option is now available to all NHS users from home. Please sign in using your .nhs.uk or .nhs.net address.
TRIP Pro has high quality reviews and guidance related to Covid-19 and the blog highlights highlighting popular articles and popular searches.
We are bringing together academic, NHS, and industry to support the Covid-19 response.
International evidence sources
Centers for Disease Control and Prevention (US): Coronavirus Disease 2019 (COVID-19)
Database of public health guidance on Covid-19
A database of COVID-19 public health guidance produced by international organisations. Compiled by Eire's Health Information and Quality Authority.
European Centre for Disease Prevention and Control Covid-19
General updates and dashboards. Infographics, leaflets and videos. Also latest on countermeasures.
National Library of Medicine (USA) Coronavirus Disease 2019 (Covid-19)
Information pulled together by the National Library of Medicine based in Bethesda, Maryland, USA on the Covid-19.
See also Centers for Disease Control and Prevention (USA) Coronavirus (Covid-19)
Norwegian Institute of Public Health: Covid-19 Living Map of the Evidence
The main map gives an overview of all publications categorized according to publication type, population of interest and topic.
More detailed maps are available for these topics:
World Health Organisation: Global research on coronavirus disease (Covid-19)
Database on the latest scientific findings and knowledge on Covid-19.
It is updated daily from searches of bibliographic databases, hand searches of the table of contents of relevant journals, and the addition of other relevant scientific articles that come to our attention.
Messaging service providing the latest news and information on Covid-19. Includes details on symptoms and how people can protect themselves and others. It also provides the latest situation reports and numbers in real-time.
Produced in Arabic, English, French, Hindi, Italian, Portuguese and Spanish with partners WhatsApp and Facebook to keep people safe from Covid-19.
Page last reviewed: 15 June 2021