These examples have been included with the kind permission of the owners.
Example of a poster used to launch an Institutional Repository
Royal Devon and Exeter NHS Foundation Trust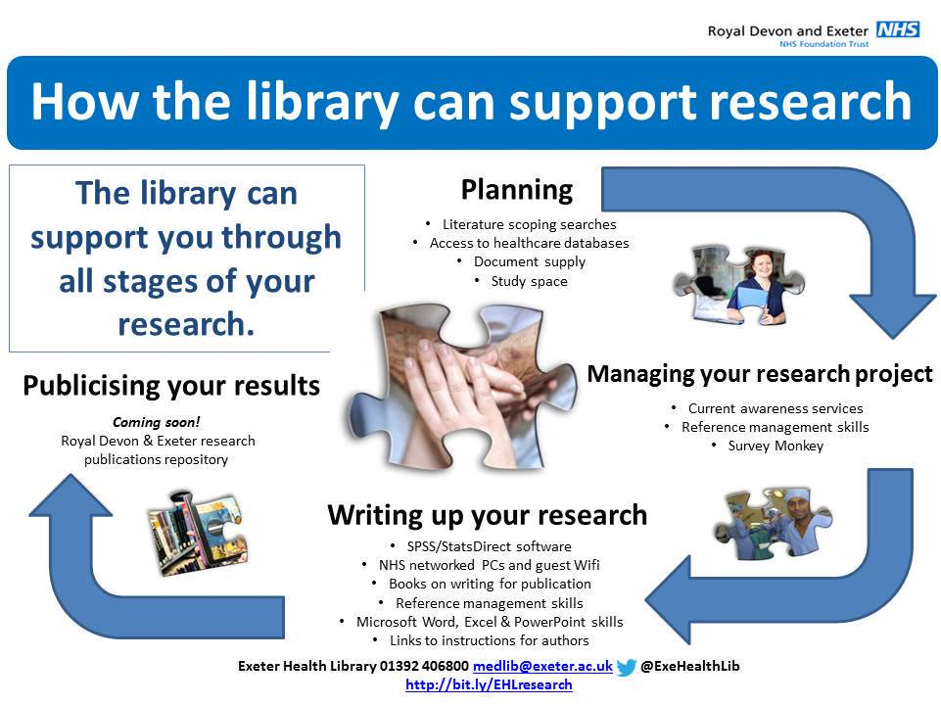 Example of a Strapline used in email: Bradford Teaching Hospitals NHS Foundation Trust
Have you ever had a paper accepted for publication? Let us know – and we can catalogue it so that your work can be shared with and accessed by all of the staff at…..
Example of a targeted email: Bradford Teaching Hospitals NHS Foundation Trust
As part of our support for research and innovation, the Health library collates a list of BTHFT staff publications to celebrate the good work being done by staff in the Trust and to demonstrate the volume of knowledge in our organisation.
Staff publications can now be searched online in our library catalogue. Click here to retrieve the list of BTHFT publications that have been recently entered. (opens in a new window)
Have you published a paper or other research? Get your research noticed!
If you have published anything recently, or presented something at a conference and would like to see it added to the database, you can email details to….
For help getting the full-text to any of these articles please contact …..
Example of an intranet page used to promote an Institutional Repository
Cheshire and Wirral Partnership