The deadline for baseline self-evaluation submissions is 24 September 2021
Submission process
To submit your Outcomes Framework self-evaluation, follow the step-by-step How to submit Outcomes submission documents.
Background
A review in 2018 established the need for a new approach focusing on service improvement aligned to Health Education England's Knowledge for Healthcare Strategy and Quality Framework.
What are the six outcomes assessed by this framework?
These outcomes will be evaluated on a scale from level 0 to 4:
All NHS organisations enable their workforce to freely access proactive knowledge and library services that meet organisational priorities within the framework of Knowledge for Healthcare.
All NHS decision making is underpinned by high quality evidence and knowledge mobilised by skilled library and knowledge specialists.
Library and knowledge specialists identify the knowledge and evidence needs of the workforce in order to deliver effective and proactive services.
All NHS organisations receive knowledge and library services provided by teams with the right skill mix to deliver on organisational and Knowledge for Healthcare priorities.
Knowledge and library specialists improve the quality of knowledge and library services using evidence from research, innovation and good practice.
Knowledge and library specialists demonstrate that their services make a positive impact on healthcare
These new outcomes were outlined in HEE's 2019 Quality and Improvement Outcomes Framework for NHS Funded Knowledge and Library Services.
Contact [email protected] for this document in an accessible format.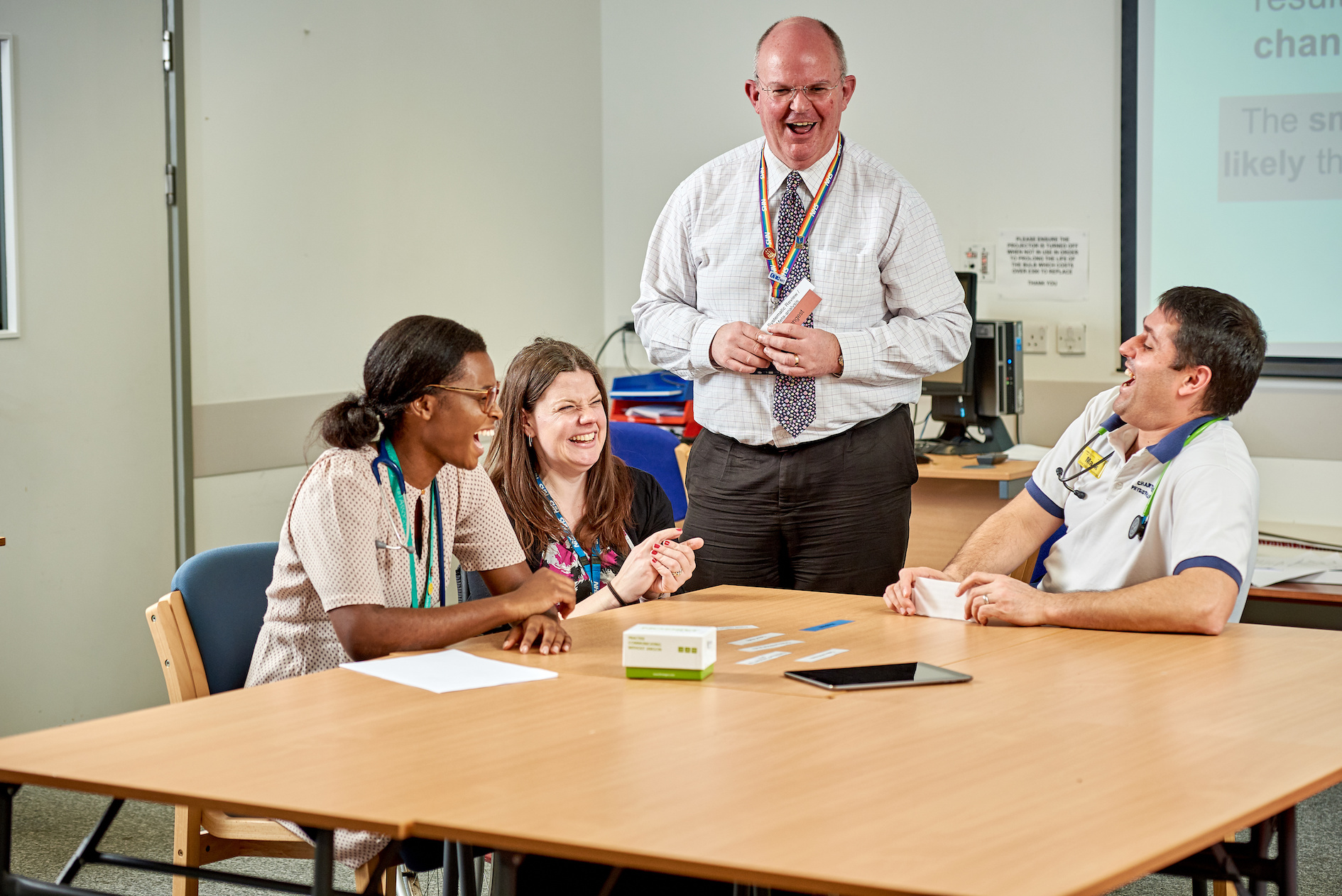 What is the purpose of the outcomes?
The outcomes have a dual role, designed and developed to: 
Drive progress in KLS improvement leading to increased satisfaction for users of the services
Provide a tool for NHS organisations to ensure that KLS specialists deliver a quality, high performing service; one that is continually developing and improving to meet the changing evidence and knowledge needs of organisations and individuals
Features of the outcomes
The outcomes are underpinned by four important features: 
A self-evaluation process focusing on KLS quality improvements delivered to the organisation or organisations served
A whole team approach to planning and gathering information and evidence to support quality improvements made to the library service
External validation to ensure consistency in self-evaluations and for sharing good practices between services
A written report and service improvement action plan to demonstrate the service's performance and indicate areas for further improvement
Page last reviewed: 27 August 2021