Health literacy resources
Guidance and resources for knowledge and library services (KLS) staff about furthering health literacy.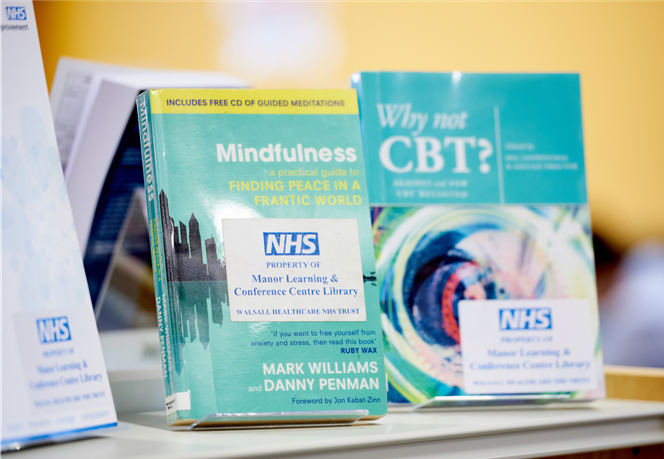 Health Information Week

Health Information Week 2023 runs 3 to 9 July

To prepare for Health information week 2023, you could consider:

holding a pop-up library somewhere in your organisation
contacting your local public library – they may have an event that you could join, or you can take this opportunity to suggest doing a joint event, e.g. run health information searching tutorials, promote the training resources.
exploring the social media resources
contacting public health or health promotion staff and hold a health and well-being event for staff and public for example, smoking cessation, healthy eating
promoting reading groups or initiatives like the Your Health Collection
joining in with the twitter campaign using #HIW2023

Don't forget to have a look at the Health Information Week evaluations page for a list of resources to review your event/s.
Quality information for the public

These tools can be used when networking with public libraries about running health information services.

They are also useful for health information queries from members of the public, for further information on how to deal with these see:

NHS.UK – Quality evidence-based information designed and supported by the NHS for members of the public. See our guidance on searching the site.

Patient – A trusted source of information for both patients and health professionals nationwide. The site contains over 4000 health information leaflets, a wellbeing centre, a free health check and discussion forums.

PIF TICK – from the Patient Information Forum (PIF), a UK-wide quality mark for health information. It covers leaflets, websites, apps and videos. A PIF TICK organisation must show its health information production process meets 10 criteria.

healthtalk.org – Find information and support for a range of health issues from seeing and hearing people's real life experiences. Thousands of people have shared their experiences on film to help you understand what it's really like to have a health condition such as breast cancer or arthritis.

Easy Health – health information in easy read and other accessible formats.

Contact a Family – Information and support on many rare disorders written by doctors.

UpToDate – Free public access to Beyond the Basics patient information articles written and reviewed by medical professionals.

Gov.uk – To find government services and information including benefits, council services, policies, employment etc.

Lab Tests Online – Information to help patients understand the many clinical laboratory tests that are used in diagnosis, monitoring and treatment of disease.

Health Tools– the NHS website has a selection of health apps, podcasts etc. and Channel 4 has some Health Checks online tests.

Open Access resources for non-NHS staff are also valuable assets.
Health libraries
Public libraries
Keeping up with your network

HP-Resources – Discussion List for Health Promotion Libraries and Resource Services- Email list for everyone working in the field of health promotion to discuss topics of interest to their profession.

LIS-PUBLICHEALTH – a new discussion list for UK knowledge, library and information professionals working in Public Health; to enable members to share knowledge, learning and experience.

Bibliotherapy Discussion Group– A mailing list for anyone interested in the links between reading fiction and non-fiction and health. Bibliotherapy, including Books on Prescription, reading groups, self-help etc.

CHAIN – Contact, Help, Advice and Information Network – is an online international network for people working in health and social care. For more information on CHAIN and joining the network please visit website.

Twitter – Follow #HEEKLS thread for all discussions around HEE Knowledge and Library Services.
Quality of information

PIF TICK – UK-wide quality mark for health information. It covers leaflets, websites, apps and videos. A PIF TICK organisation must show its health information production process meets 10 criteria.

Accessible Information Standard – briefing for health librarians and knowledge service managers and includes a Resources page with useful training resources etc.

DISCERN – a brief questionnaire which provides users with a valid and reliable way of assessing the quality of written information on treatment choices for a health problem.
Other useful links
Page last reviewed: 15 June 2021