Senior Leadership Development Programme for Health Knowledge and Library Specialists 
Information about the Senior Leadership Course for NHS knowledge and library staff
We are pleased to announce that we are now recruiting up to 12 participants to a fourth senior leadership development programme for health knowledge and library specialists. Primarily intended for NHS staff, this is targeted at senior healthcare librarians and knowledge specialists already leading a service, team or network, who wish to strengthen their effectiveness as leaders. We believe the programme will be of most benefit to individuals with a minimum of three years leadership experience, who want to make a difference through their work, reach their full potential, widen their portfolios and shape their career.
Commencing in October 2023 this programme will be delivered online over 9 months. The programme includes:
Completing the Edward Jenner Online Course (five hours)
Taught elements/ workshops commencing October 2023 through June 2024

Action learning and coaching

Personal reflection, reading and leadership diagnostics (360)

Completion of evaluation
The programme will focus on developing strategic leadership skills, leading inclusively, managing change and leading across and within systems. The programme will include participating in a group project to help progress the ambitions of Knowledge for Healthcare.
Find out more about the requirements of the programme and how to apply in this briefing.
If you have any questions about the programme, please contact [email protected]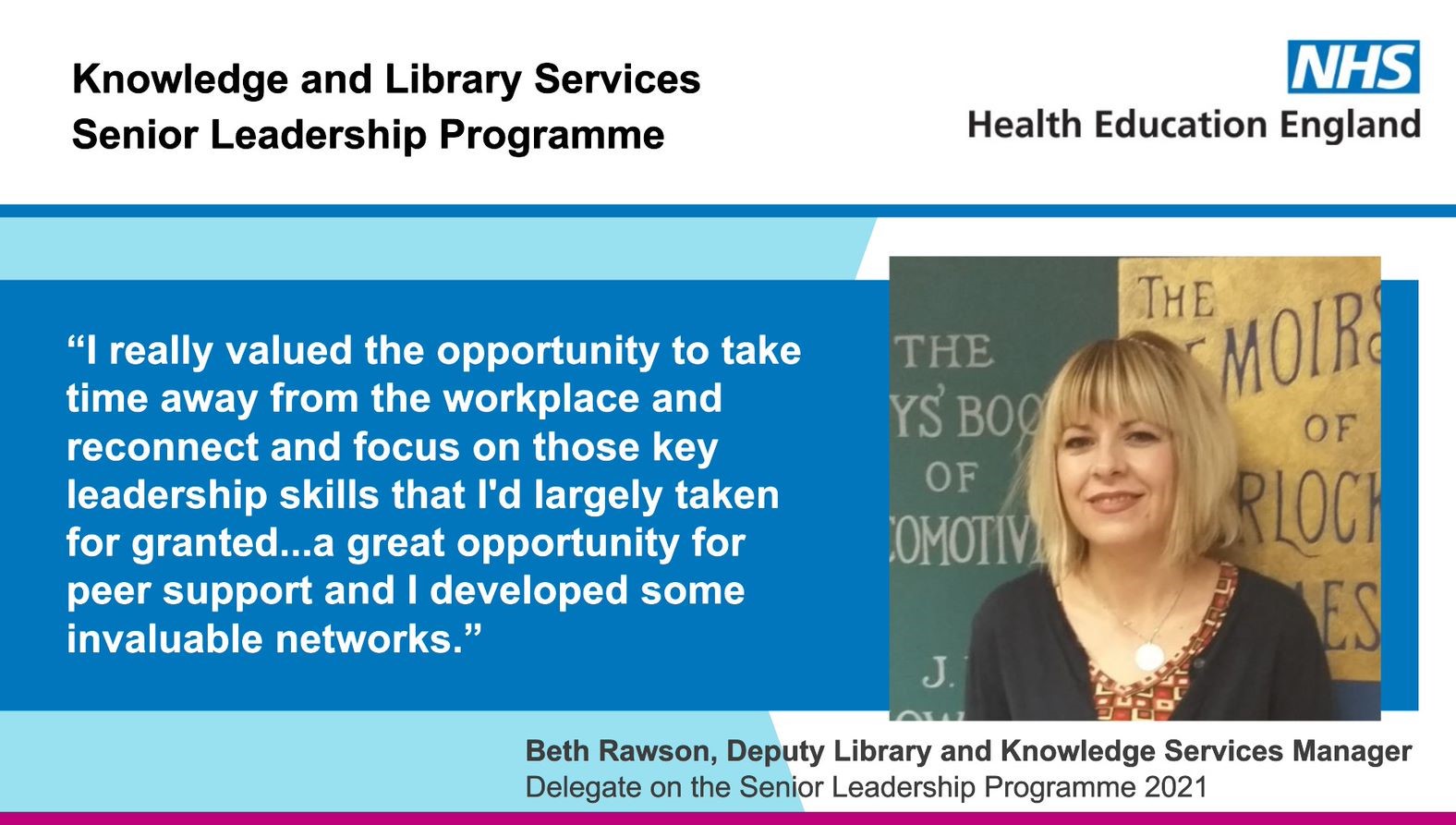 Page last reviewed: 15 May 2023