Make working at home work for you with sensible sources of advice/tips and tricks on working from home
On this page
We have also included CPD opportunities and some ideas for work library staff can be doing from home.
Wellbeing
CIPD coronavirus webinar series: Health and well-being - this webinar considers employer obligations and good practice around staff health, safety and well-being in the context of COVID-19
Coronavirus and your wellbeing- practical tips from MIND
Digital wellbeing of learners- digital technologies present many opportunities for new ways of working. Understanding the positive benefits and any potential negative aspects of engaging with digital activities is key to ensuring learner wellbeing. Jisc has developed a model showing the four aspects of digital wellbeing for individuals
Looking after your mental health during the coronavirus outbreak- the Mental Health Foundation is part of the national mental health response providing support to address the mental health and psychosocial aspects of the Coronavirus outbreak, alongside colleagues at Public Health England and the Department of Health and Social Care
NHS fitness studio exercise videos- take your pick from 24 instructor-led videos across our aerobics exercise, strength and resistance, and pilates and yoga categories. These workouts have been created by fitness experts InstructorLive and range from 10 to 45 minutes
Time – 5 tips for staying productive and mentally healthy while you're working from home- Tips from those who work from home regularly and work place experts about staying productive and maintain well being whilst working from home
Weekly10: Remote working 2 – wellbeing -pros and cons of remote working, with practical information on physical and mental wellbeing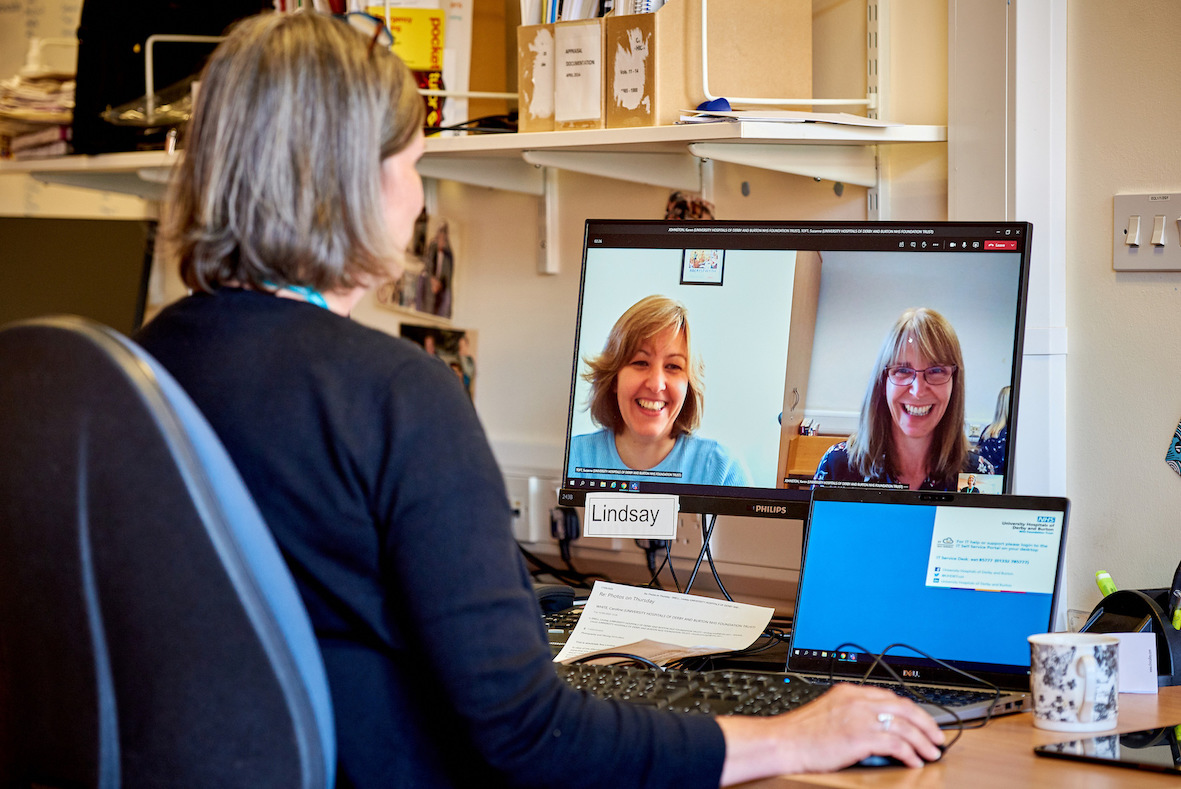 Blog posts on home working
8 Tips for Teaching Library Sessions Online- tips from Ned Potter for retooling your sessions to work in a webinar type environment
A day in the life of a home-worker- Naomi Hall, Knowledge Service Assistant for Greater Manchester Mental Health NHS Foundation Trust shares her daily home-working routine
So we are all working from home now and Going virtual- Matt Holland, KLS for NHS Ambulance Services in England is a home based librarian. In these 2 posts he shares his tips on working from home
Practical home working help
BBC – Tricks and tools for better working from home- practical guidance about working from home including staying in touch and staying secure
CIPD – Flexible working practices- explores the benefits of flexible working, and gives practical tips on implementing flexible working practices (need to register for free account for full access)
CIPD – Getting the most from remote working- tips from the CIPD to help you and your team get the most out of homeworking (need to register for free account for full access)
Future Learn – Collaborative working in a remote team- this online course demonstrates how to work effectively and collaboratively with your team, whether you're at home or on the other side of the world
Leading virtual meetings – top tips- part of the King's Fund's 'Leading Through COVID-19' project. Some hints and tips on working virtually adapted from Zoom and from the research of Ghislaine Caulat (2012)
Managing through crisis: How to work remotely- Harvard Business School's Professor Tsedal Neeley and CMCO Brian Kenny use Zoom to discuss everything from creating a routine, connecting with colleagues and virtual presentations
PC MagUK – 20 tips for working from home- this provides practical tips about working from home, from setting out boundaries and breaks, to the practicalities of equipment and space needs
NPR – 8 tips to make working from home work for you- here are some pro-tips for working remotely, possibly for an extended period of time.
The Pomodoro Technique- this focuses your concentration for a specific amount of time, followed by a break
Guidance for library assistants
Children home too?
Business Insider: 10 tips for working from home with your kids there- some tips for working from home when your children are home too from a freelance writer who has been homeschooling for 3 years
Page last reviewed: 15 June 2021