Ready-made search strategies
Long COVID Search Strategy for Ovid Medline
From Keith Nockels at the University of Leicester, updated March 2021.
Strategy for comprehensive searches on managing the long-term effects of COVID-19.
Ready-made Search Strategy in PubMed
Also called a canned search or a search hedge, this is great for use in an advanced PubMed search.
"COVID-19″[All Fields] OR ("coronavirus"[MeSH Terms] OR "coronavirus"[All Fields]) OR "Corona virus"[All Fields] OR "2019-nCoV"[All Fields] OR "SARS-CoV"[All Fields] OR "MERS-CoV"[All Fields] OR "Severe Acute Respiratory Syndrome"[All Fields] OR "Middle East Respiratory Syndrome"[All Fields]
NICE COVID-19 search strategy for Ovid MEDLINE and Embase
A new version of the NICE strategy incorporating MeSH terms.
See the detailed description of how the NICE team created and tested the version.
Supplementary COVID-19 concepts which have been added to MeSH.
COVID-19 expert searches of Medline and/or [email protected] for front-line clinicians and medical researchers.
Google Scholar for Published and Unpublished Literature on COVID-19
Live strategy and results
GIDIF-RBM – L'Associazione dei Documentalisti Biomedici Italiani
An Italian website containing search strategies on COVID-19 for PubMed, Embase.com, Scopus and Web of Science.
PubMed strategy devised by Keith Nockels
covid OR covid19 OR covid2019 OR novel coronavirus OR ncov OR 2019-ncov OR novel betacov OR novel betacoronavirus
[Section Last checked: 6/01/21]
Hints and Tips
A database of pre-prints. One of John Higgins' phd students has developed this tool https://mcguinlu.shinyapps.io/medrxivr/
Contains an advanced search builder. The Help page illustrate how to do proximity and wildcard searches. Not as up to date as medRxiv but updated daily.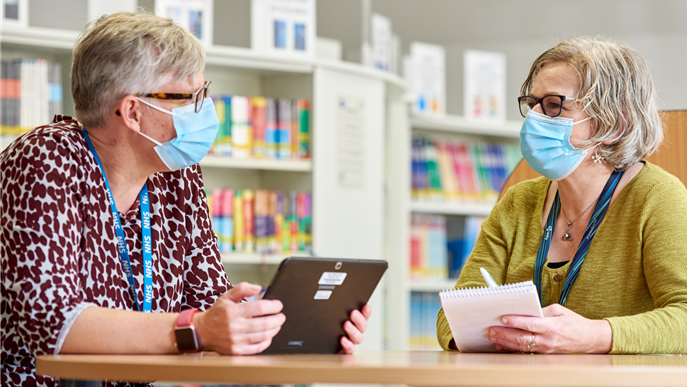 Other COVID-19 Search Initiatives
WHO is gathering the latest international multilingual scientific findings and knowledge on COVID-19. The majority of citations referenced are published journal articles. The global literature cited in the WHO COVID-19 database is updated daily (Monday through Friday) from searches of bibliographic databases, hand searching, and the addition of other expert-referred scientific articles. Particular emphasis is placed on identifying literature from around the world. Multiple search strategies that are under continual revision are used to obtain this global perspective. Available since January 26th, a more powerful search interface has just been launched on the 14th of April.
NIHR Applied Research Collaboration (ARC) West Researchers are reviewing evidence and offering their relevant topic and methodological expertise to help inform decision-making.
Medical Library Association COVID-19 Literature Searches
A list of search strategies covering different aspects of COVID-19, which when clicked, run in PubMed.
ALIA COVID-19 Live Literature Searches
A categorised set of search strategies from the Australian Library and Information Association. covering different aspects of COVID-19, which when clicked, run in PubMed.
COVID-19 Rapid Evidence Reviews – To minimize duplication of efforts and facilitate collaboration within public health across Canada, the National Collaborating Centre for Methods and Tools has collected research questions for rapid evidence reviews currently in development.
Central repository of completed searches on COVID-19 conducted by NHS Scotland Library Services for health and care staff across the country.
Public Health Scotland's repository of Scottish COVID-19 research
Research has been collated from Public Health Scotland and Scotland's academic institutions. In the next phase content from additional sectors, including NHS, local government and the third sector will be added.
Norwegian Institute of Public Health
Live map of COVID-19 evidence: We provide an overview of scientific publications on COVID-19 categorized and parsed into more specific subgroups, providing quick access to specific topic-relevant publications.
Ireland – National Service Executive Library
Summaries and search protocols from the Covid-19 Evidence Response team in Ireland.
[Section Last checked: 6/01/21]
COVID-19 search bank
HEE facilitated the sharing of good quality searches and strategies related to COVID-19 from April 2020 to August 2021 to save time and reduce duplication across NHS Libraries.
Health librarians were invited to share any COVID-19 searches which were reviewed by a group of expert searchers.
For more information about this initiative please contact [email protected]
Page last reviewed: 15 June 2021