Current awareness bulletins on coronavirus (COVID-19)
On this page
Alerting services
KnowledgeShare
KnowledgeShare is a subscription-based web application produced by Brighton and Sussex University Hospitals (BSUH).
One of its functions is to provide regular, targeted, personalised evidence updates to staff, based on their specific professional interests.
Subject-specific bulletins can also be produced.
See public COVID-related content in KnowledgeShare and more information about KnowledgeShare.
Contact Ben Skinner if you have any queries.
Current Awareness Service for Health (CASH)
The CASH website is a database which is used to capture all the latest publications from a selection of high quality sources, organised under a category structure.
The content can then be used by LKS to produce personalised current awareness services for their own customers.
Content is submitted to the CASH by librarians and knowledge managers in the health sector.
This collaborative working model helps to avoid duplication of effort and streamlines the production of high quality alerts across the system.
Find daily COVID-19 updates and newsfeeds. See the instructions on using the infection control newsfeed to produce your own bulletin.
Alternatively download and edit the word version uploaded onto the site each morning.
To contribute COVID-19 items to the database, complete this form, or contact Heather Gardner.
COVID-19 evidence alerts from McMaster PLUSTM
Covid-19 Evidence Alerts is part of the McMaster Premium LiteratUre Service (PLUSTM) which has been made available to non-subscribers.
See more information about the service.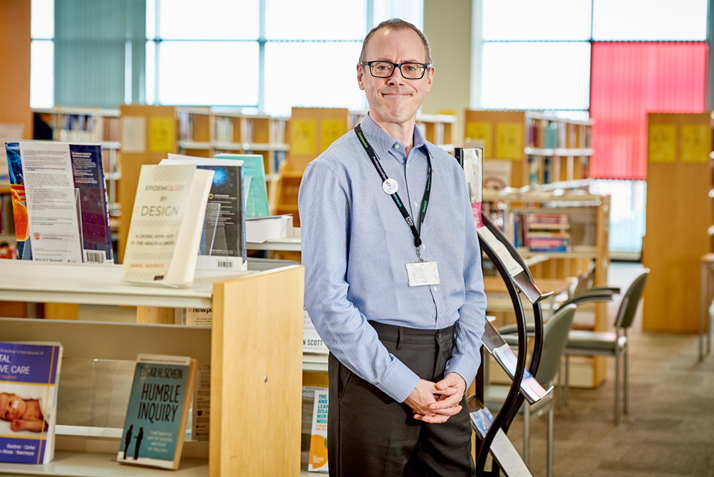 Bulletins
This is a list of example bulletins in addition to those available via CASH and KnowledgeShare, which their producers are willing to share. If you wish to obtain the latest bulletins please email the contact. If the latest bulletin can be found on the library service's website, this is indicated.
Bulletin: COVID-19: Information for HEE NE Doctors and Dentists in Training, Faculty & Stakeholders
Categories: Medical Education
Audience: Doctors and Dentists in Training,Training Faculty Staff
Organisation: HEE North East
Contact: Joanne Naughton
Bulletin: Mental Health and COVID-19: Information, Resources and Helplines
Categories: Mental Health
Audience: Resources to support the Trust's helpline
Organisation: Greater Manchester Mental Health
Contact: Jane Roberts
Bulletin: Website: COVID-19 Evidence Bulletins
Categories: Acute
Audience: Acute Staff
Organisation: Shrewsbury and Telford Hospital
Contact: Jason Curtis
Bulletin: COVID-19 Evidence Update (MailChimp)
Categories: Acute
Audience: Acute Staff
Organisation: Barts Health
Contact: Adam Tocock
Bulletin: COVID19 Resources Daily update No.9 25th March 2020 (PDF Version) / (Word Version)
Categories: Acute, Commissioning
Audience: Medical Directors, CCGs
Organisation: Whittington Health
Contact: Richard Peacock
Bulletin:
Categories: Cancer, Palliative Care
Audience: Cancer Services, Palliative Care Services
Organisation: Royal Marsden
Contact: YiHion Wen
Bulletin: Website: COVID-19: Topic update
Categories: Acute
Audience: Acute staff, Maternity, Paediatrics, Palliative Care
Organisation: Chelsea and Westminster Hospital
Contact: Uma Devalapilli
Bulletin: Evidence Alert 3 May (Word document)
Categories: Acute
Audience: Medical Directors, Executive
Organisation: Surrey & Sussex Healthcare
Contact: Alison Mclaren
Bulletin: COVID-19 Bulletin 3 (PDF)
Categories: Acute
Audience: Acute staff
Organisation: Lewisham & Greenwich
Contact: Sabelo Mapasure
Bulletin: COVID-19 Evidence Update (MailChimp)
Categories: Acute
Audience: Surgery
Organisation: Barts Health
Contact: Adam Tocock
Bulletin:
Categories: Public health
Audience: Public health practitioners
Organisation: Public Health England
Contact: PHE Knowledge and Library Services
Page last reviewed: 18 June 2021