Published on 01 November 2021, by Alison Day & Nicki Forgham-Healey
Mobilising evidence and knowledge
Why growing connections is so crucial for our work
Each November health library and knowledge specialists take the opportunity to showcase the many ways in which they mobilise evidence and knowledge.This work is central to delivering Knowledge for Healthcare with an emphasis on encouraging more people in the NHS to apply and use evidence, build know-how, continue to learn and drive innovation to transform services and improve the quality of healthcare services and healthcare outcomes. It is also an opportunity for knowledge specialists to share good ideas, learn new skills and connect with each other. Which is why we have chosen Growing Connections as the theme for #KNOWvember21.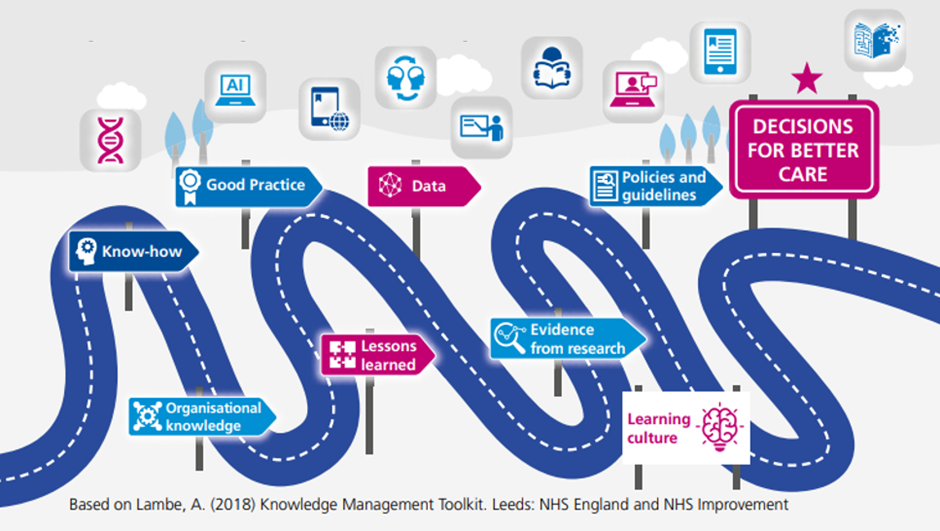 What can I do in #KNOWvember21?
This November we invite you to take part in activities relating to knowledge mobilisation. You can meet and share ideas with colleagues in a randomised coffee trial, discuss some knowledge mobilisation research in the HILJ journal club or hone your reflective writing skills. Find out more about the digital Knowledge Mobilisation Self-Assessment Tool being launched on the 3rd November. Start your journey towards gaining accreditation for your knowledge management status through CILIP chartership or fellowship or hear how knowledge mobilisation has a contribution to make to Learning Healthcare Systems. You can listen to podcasts and interviews with knowledge managers working in different sectors and share your favourite knowledge mobilisation resources. We have speakers from industry, research and the army plus the expertise of a Lego Serious Play Facilitator to make sure we also have some fun.
You can also adapt and share the posters to promote your own knowledge mobilisation activities and we encourage you to share your experiences – good and less good – of introducing knowledge mobilisation activities and taking part in #KNOWvember21 – just leave your responses on the After Action Review segment of the #KNOWvember21 Padlet.
Finally, a challenge for #KNOWvember21
Connect with three new colleagues, this can be done via email, social media, you can always start with us 😊
Write up your reflections from what you have learnt over #KNOWvember21 and get these published perhaps in a newsletter, blog or journal. If you are worried about doing this on your own think about a joint article with a colleague
Nicki Forgham-Healey @Nickiflh https://www.linkedin.com/in/nicola-forgham-healey-38277414/
Alison Day @alisonday3 https://www.linkedin.com/in/alisonday1/